New look for Boxy Colonial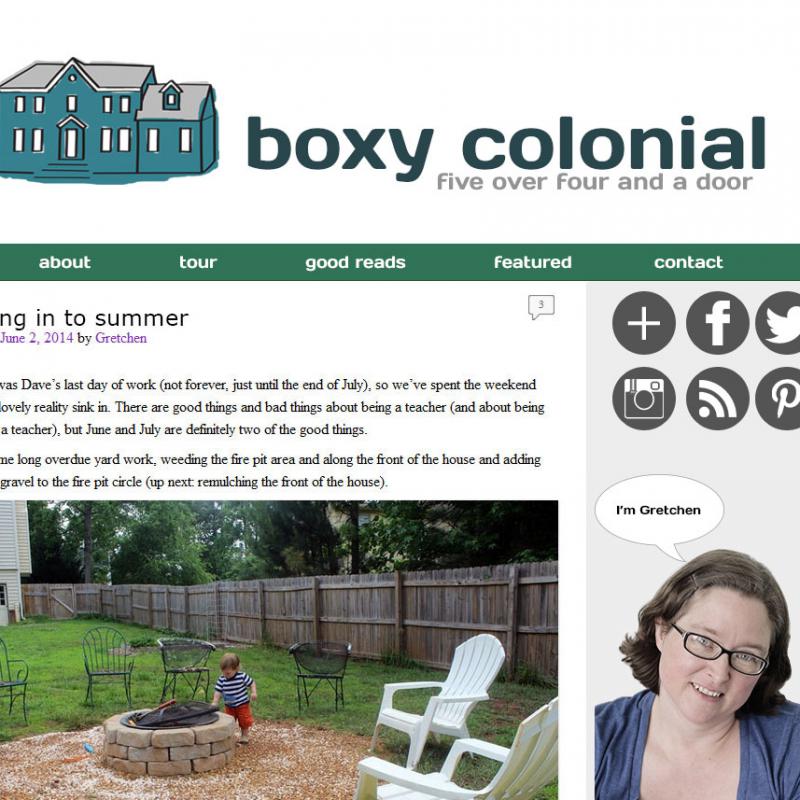 I did a re-design for
BoxyColonial.com
- a great blog filled with family, fun and DIY. It's written by a great writer: Gretchen Holcombe.
This is what the blog looks like now with the new header:
Here is what the blog looked like before:
I began the re-design by drawing an outline of her house, then stylize the drawing and finally coloring it in. We decided to color outside the lines, to get a look and feel sort of a 4 color print press style. I like how it adds charm to the house and doesn't take itself too seriously.Very much like Gretchen, who is both a charming and funny blog writer and fabulous DIYer and not to mention a great blogging friend!
Next, I used the same elements and created a business card design for her
This article:
New look for Boxy Colonial
first appeared on
katjakromann.com